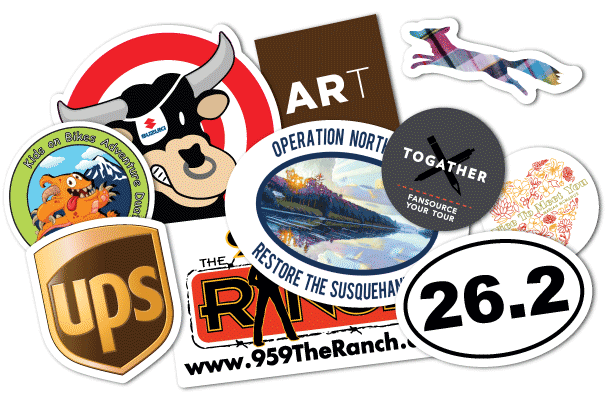 Different Types of Sticker Printing Services in Australia
Best Value Custom Stickers
Sticker printing services are widely available in Australia and are used for a variety of purposes by organizations, individuals and businesses. Stickers are a versatile form of advertising that can be applied to a variety of products, vehicles, packaging and other surfaces. At BeePrinting, we offer several types of sticker printing services:
Vinyl Stickers – are waterproof, long-lasting and can be used both indoors and outdoors. They can be printed in full color and cut to any shape or size using vinyl material.
Paper Stickers – Paper stickers are a low-cost option that is commonly used indoors for gift bags, labeling products and packaging. They come in matte, gloss and semi-gloss finishes.
Custom Shaped Stickers – Custom shaped stickers can be cut to any shape, they are an excellent choice for unique designs or branding. They come in both vinyl and paper varieties.
Window Stickers – Storefronts and vehicles frequently use window stickers. They are made of vinyl and can be printed in full color making them eye-catching and noticeable.
It is important to choose a reputable company that uses high-quality materials and printing techniques when looking for a sticker printing service in Australia. Choose an organization that has experience printing stickers for your specific needs and can offer a wide range of materials, shapes, sizes, and finishes. You should also think about the turnaround time and pricing options to ensure that the sticker printing service fits your budget and deadline.