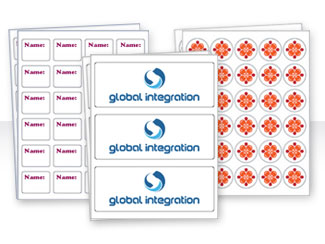 Online Labels Printing
A book is always judge by it's cover. That's human nature . And unavoidable . We ensure your level is printed exactly as you need it to be. We believe your labels should not only look fabulous but they should serve their intended purpose. We pay close attention to detail, use materials of the highest quality, and apply cutting-edge digital technology to offer your items a spectacular visual impact.. Make your products stand out so they fly off the shelf and increase your sales with our high quality digital label printing service.
Short Run Label Printing
Our short run label printing services enable you to make a significant impact without hurting the bank. As a growing company, it makes little sense to invest a lot of money on labels that you might never use. With digital label printing, you can now get what you need, when you need it. Because of our lower minimum orders, you can purchase many variant runs, giving you full flexibility when exploring new product lines. Furthermore, you can test your product labeling at a low cost. We can produce cost-effective short run prints according to your specifications, whether you need food and beverage labels, digital foil printing, adhesive labels, wine or beer labels, or anything else.
Minimal Set Up Cost
Digital label printing demands an exhaustive set-up time. Creating plates, film and pre-press set up are a thing of the past with digital label printing. Furthermore, you can now approve your artwork online and send it directly to the press via our online approval system.
Label Printing Solution
We customize your needs and produce labels in different designs, sizes, shapes materials, adhesives and colors. We serve the markets that need product labels adhered to products made of a large range of materials such as wood, metal, plastic and cardboard. These labels can be self- adhesive and produced with the following surface finishes & embellishments.
● Gloss and matt varnish
● Gloss and Matt laminates
● Spot screen finish
● Inside/reverse print
● Perforated labels
● Metallised substrates
Our self-adhesive labels can be applied without the use of water, solvents or heat. State-of-the-art digital printing technology gives you the highest quality and most cost-effective labels possible.
The labels we produce and the deliverables we offer include.
● Self-adhesive or pressure sensitive labels
● Product labels
● Price markers and shelf wobblers
● Beer and cider labels
● Water and beverage bottle labels
● Custom label printing
● Over printable labels
● Bumper stickers
● Indoor/ outdoor and weatherproof labels
● Food grade labels suited for the food
● Fridge and freezer grade labels
We provide high-quality printing at low-cost printing prices. Learn about us and choose us as your online printing company!